Planning Your Outdoor Summer Staycation Near Lacey, WA
If you're on the search for a fun getaway while keeping your travel time and expenses down, a staycation in the beautiful city of Lacey, WA, is the answer! Nestled in the beautiful Pacific Northwest, Lacey, WA, offers a plethora of outdoor activities for nature enthusiasts and adventure seekers.
From exploring regional parks to enjoying water sports and embarking on scenic hikes, there's something for everyone in this amazing city. In this blog, we'll highlight must-visit places to explore this sunny summer in Lacey, WA, and how Daffodil Storage can help keep things cost-efficient and convenient.
Things To Do in Lacey, WA
Located just east of Olympia, Lacey, WA, offers a wide range of activities and attractions for residents and visitors. Whether you've just moved to the area or are a longtime native looking for something to do on the weekend, Lacey, WA, is the perfect place to be.
Lacey has numerous outdoor recreational activities to help you soak up the sun and enjoy a staycation more than you thought possible.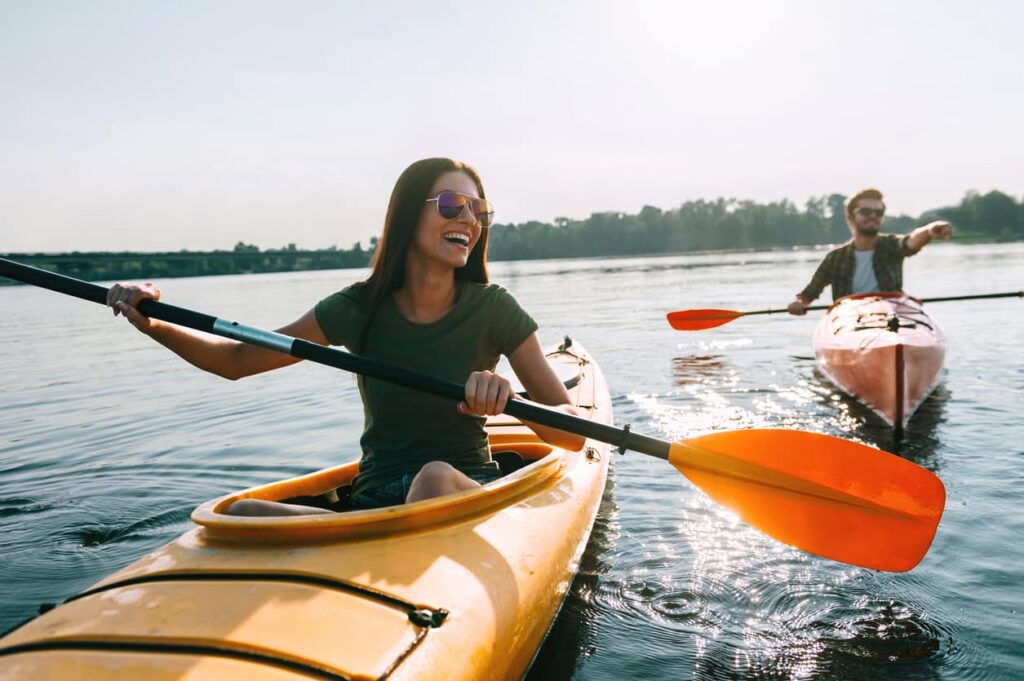 Golfing in Lacey
There are a variety of golf courses in Lacey for golfers of all skill levels. The Capital City Golf Club, the Woodlands Golf Course, and the Hawks Prairie Golf Course are just a few of the local favorites. Grab your clubs and enjoy your staycation with a round of golf and a fun day on the green.
Regional Parks and Trails
Lacey, WA, has a network of regional parks and trails great for a range of outdoor activities. Woodland Creek Community Park features hiking and walking trails, sports fields, and playgrounds perfect for family fun of all ages. Long Lake Park is another option that offers opportunities for swimming, picnicking, and fishing.
Nisqually National Wildlife Refuge
If you're an animal lover looking to observe wildlife in its natural habitat, the Nisqually National Wildlife Refuge is the perfect place to visit during your staycation!
Located just a short drive from Lacey, this sanctuary offers a variety of trails, providing opportunities to observe a wide range of bird species and other wildlife. Capture stunning photographs, learn about the local ecosystem, and relax in this natural oasis.
Watersports on Puget Sound
When searching for water sports and other water activities, be sure to include Puget Sound on your list of places to visit. Puget Sound is the second-largest estuary in the United States and offers a variety of fun and exciting opportunities for water-based activities such as kayaking, paddle boarding, and boating. Because of the present marine life, Puget Sound is also a great place for fishing enthusiasts!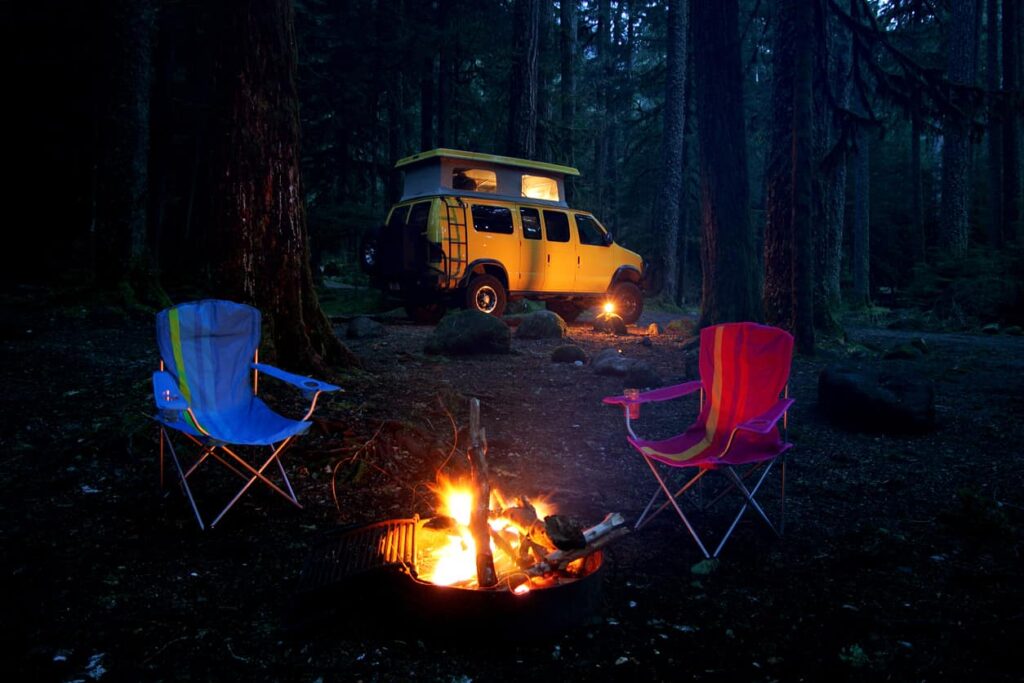 RV and Camping Near Lacey
For those seeking to camp amid the natural beauty of Lacey, the city provides excellent RV camping options. There are several RV parks near Lacey, WA, including Millersylvania State Park, which offers a campground with RV sites surrounded by lush forests, a swimming beach, and opportunities for hiking and fishing.
Additionally, the Olympia Campground and the Lost Lake Resort & Campground provide tranquil and scenic settings for RV camping in Lacey.
Shopping and Dining in Lacey
Lacey has a variety of shopping centers, including the Hawks Prairie Mall, where you can find a range of retail stores, dining, and entertainment options. Along with this, College Street in Lacey is lined with shops and boutiques, offering a unique shopping experience. You can explore local businesses selling specialty items, antiques, handmade crafts, and more.
The city also holds numerous restaurants offering diverse cuisine, from local favorites to international fare. Among the local favorites are Farelli's Pizza, Lemon Grass Restaurant & Lounge, O'Blarney's Irish Pub, and Canna Cabana. Lacey caters to different tastes and preferences, ensuring there's something for everyone to enjoy.
Plan Your Lacey Staycation With Daffodil Storage
Lacey, WA, is a treasure trove of outdoor activities, offering something for every nature lover and outdoor enthusiast. From exploring regional parks and hiking trails to enjoying water sports on Puget Sound, the city provides ample opportunities to connect with nature and indulge in adventure.
After you embrace the great outdoors and embark on a memorable journey in the natural wonders of Lacey, store your RV, trailer, camping gear, and recreational items in a self storage unit with Daffodil Storage. With a number of great locations near Lacey and beyond, we provide our customers with easy, convenient, and affordable storage solutions you can trust.
We offer our storage units on flexible month-to-month leases so you can decide if you want to store your belongings short term, through the offseason, or long term! Additionally, our storage facilities are well-lit, fully fenced, and monitored with 24-hour video surveillance, so you'll have peace of mind storing your vehicles and belongings with us. Take advantage of all Lacey has to offer this summer and rent or reserve your storage unit online today!
More From Daffodil Storage