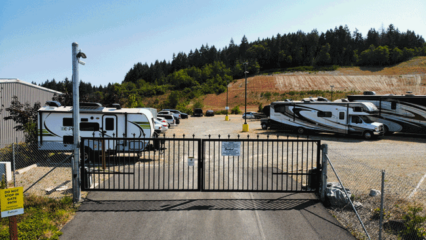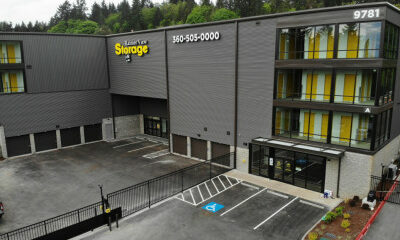 Self Storage in Port Orchard, WA
Home to just over 15,000 residents, Port Orchard, WA, is a busy, but cozy, community located just west of Seattle. The area is known for its scenic mountain and waterfront views, offering an abundance of boating opportunities to both tourists and long-time residents alike.
At Daffodil Storage we know that life sometimes calls for space. From short-term storage as you renovate your home to off-season parking for your boat or RV, we've got the self storage solutions you need. From month-to-month leases to convenient features and amenities, you can't go wrong with Daffodil Storage.
Frequently Asked Questions About Storage in Port Orchard, WA
What type of storage is available in Port Orchard, WA?
We offer residential and business storage solutions at our facility in Port Orchard. Whether you're a small business seeking more space for your inventory or downsizing to a small home, Daffodil Storage offers convenient and secure storage units with competitive rates.
What features are available at your storage units in Port Orchard, WA?
At Daffodil Storage we pride ourselves on offering a wide variety of features and amenities, including:
Drive-up access (select units)
Outdoor RV, auto and boat storage
Outdoor parking
Heated units (select facilities)
Fully fenced facilities
Free move-in truck with rental
Dollies and carts available
Auto pay
All major credit cards accepted
Do you have any tips for moving into a storage unit?
Yes! We offer plenty of storage tips for starting out, reservations, moving in, and managing your account. Not sure how much space you need? We also have a size guide and space estimator so you can find the right fit for your self storage needs.
When is my bill due each month?
We offer month-to-month leases so you can rent a unit for the exact amount of time you need it. Your rent is due at the first of each month. You will not receive any late fees until the tenth of each month. However, you have until the sixth to pay your rent until our computers lock you out of your gate and unit.
Do you offer any deals for prospective customers?
Daffodil Storage does offer deals but all pricing and promotions are subject to unit availability. Please call our location to learn more about current deals and offers. You can also reserve a unit online for free to lock in that rate and promotion. There is no obligation to rent if you do end up changing your mind.
Rent Your Port Orchard, WA Storage Unit Online Today
Reclaim your space with convenient self storage at our Port Orchard location today. With a variety of unit sizes, amenities, and a central location, Daffodil Storage has the space you need, when you need it.

Start your self storage journey today at Daffodil Storage in Port Orchard and rent your storage unit online today!