Tips for Storing Your RV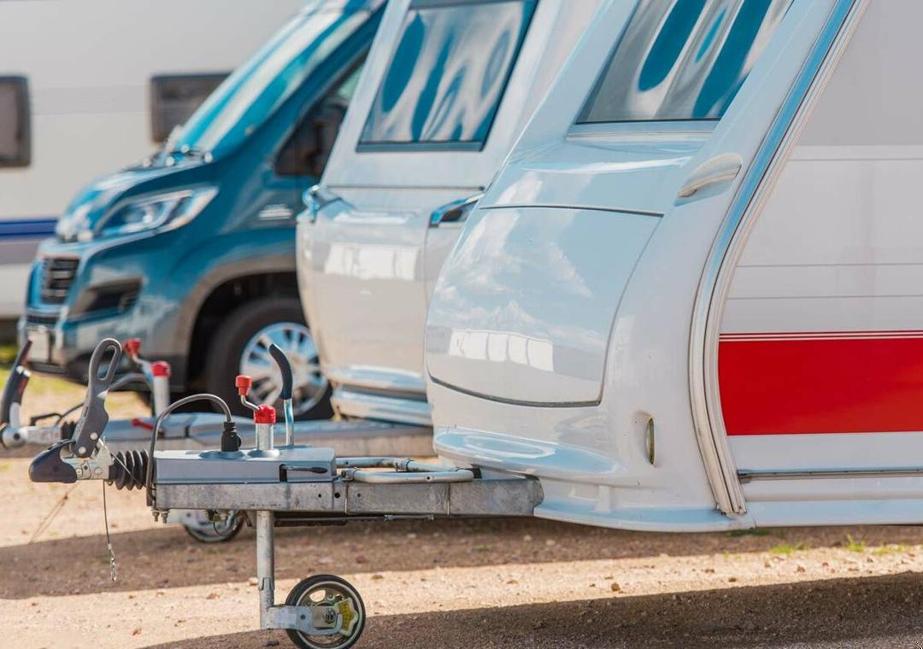 There are few better ways to take in nature than traveling in an RV. Perfect for short weekend trips or longer vacations, RVs are a convenient way to sightsee and have a place to stay while doing so. However, as the temperatures drop and winter approaches, finding a secure, convenient spot to park your RV is essential to keeping your recreational vehicle in good condition. Preparing your vehicle for long-term storage is important to preventing potential wear and tear or damage. The storage experts at Daffodil Storage will walk through steps on how to properly clean and store your RV.
Where To Store an RV
Many RV owners live in locations where storing a recreational vehicle on-site just isn't feasible. RVs can take up valuable space in your driveway, and some neighborhoods might not allow them. Luckily, there are affordable storage facilities that have a variety of vehicle storage options.
Many RV storage facilities have indoor, outdoor, and covered storage unit options to keep your vehicle protected from the elements. If you're in need of boat storage as well, contact your local storage facility to see if there is room to accommodate both. By storing all your vehicle in one location, you won't have to worry about driving across town should you need to pick up both before a long weekend.
At Daffodil Storage, many of our storage facilities offer modern storage features, including digital video recording and fully fenced properties with gated access to ensure your belongings are secure. For an extra layer of protection, covered or indoor vehicle storage units can protect your vehicle from damage caused by inclement weather. 
If you're planning on storing your RV for a longer period of time, covered parking spaces such as the ones available at our Gotta Store It facility are a great option to protect against sun, hail, rain, and snow.
How To Store Your RV
Before storing away your RV for the colder months, there are a few precautions to take beforehand to avoid any wear and tear or damage. Properly cleaning, washing, and preparing your vehicle will keep it in its best condition. Not properly winterizing your vehicle can lead to mold growth, leakage, and pest infestation. Below are tips for keeping your recreational vehicle in its best condition while in storage:
Drain all fluids.
Invest in a cover.
Clean mechanical parts.
Retract slides and open vents.
Give it a thorough interior cleaning.
Protect upholstery by using seat covers.
Put your RV on blocks to protect the tires.
Flip the battery disconnect switch and remove the battery.
These precautions may take a little extra time, but you'll appreciate having a fully functioning, well-maintained RV when spring rolls around. It would be disheartening to return to your storage unit ready for a weekend getaway and find that your RV has maintenance issues or a pest infestation. 
Pest-Proof Your Vehicle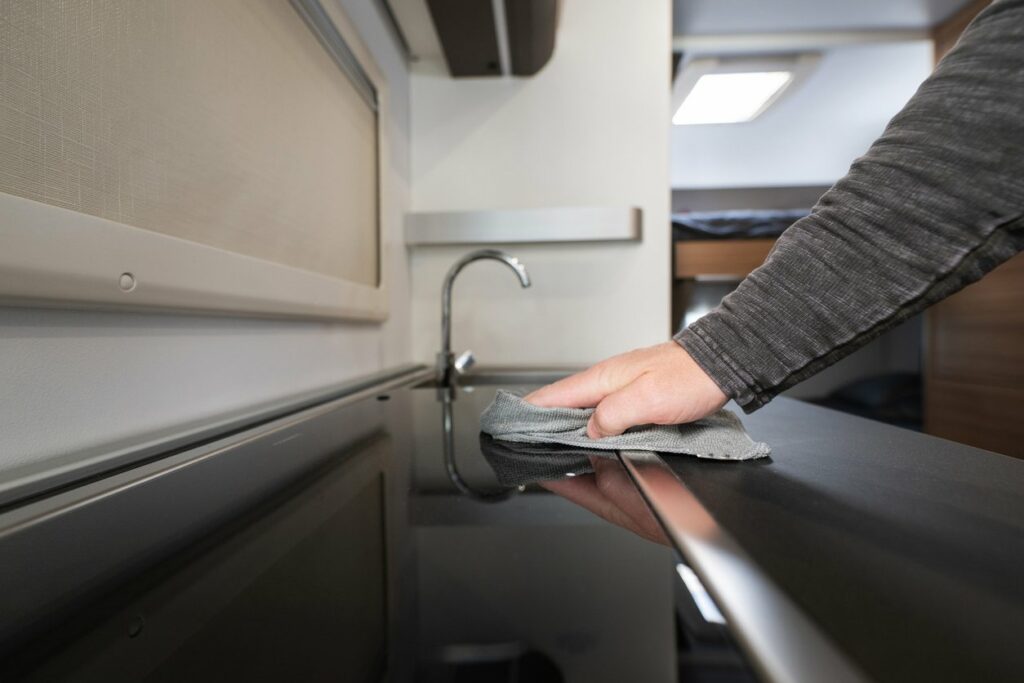 You may enjoy inviting the occasional friend or relative to your summer home on wheels, but there are certain visitors you definitely don't want in your RV. Not properly cleaning your vehicle can attract pests, whether it's dirt, food, or water. Take preventive measures to keep pests away from your vehicle, including:
Cover vents with mesh screens
Seal your RV's exterior for cracks and gaps
Ensure that the interior is free of crumbs, spills, leaks, and debris
Replace any appliances that need updated
Cleaning Your RV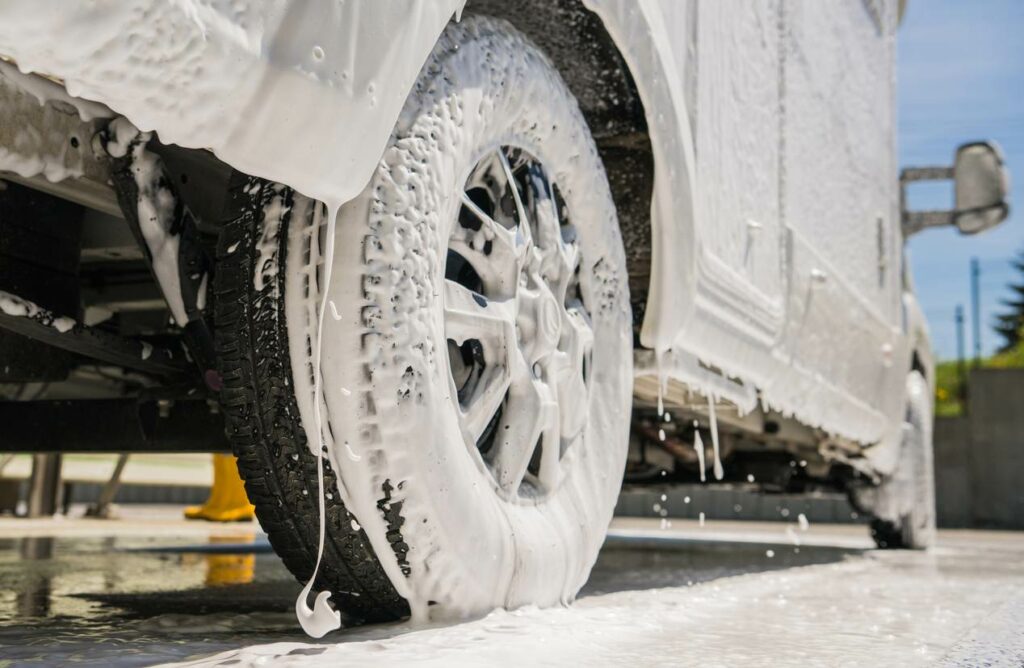 In addition to cleaning the interior of your RV, spend some time washing and waxing the outside before putting it in storage for the winter. Get rid of any bugs, dirt, and debris with soap and water. Be sure to clean tires well, too. A coat of wax on the tires offers protection from dirt and grime and prevents corrosion. Additionally, because most RV storage facilities offer outdoor spaces, you'll appreciate that wax helps prevent damage from sun rays.
Store Your RV at Daffodil Storage
When you store your RV with Daffodil Storage, you can enjoy peace of mind knowing your vehicle is protected. With features like controlled facility access, wide driveways, and well-lit properties, you can enjoy peace of mind while your vehicle is in our care. We're committed to providing convenient, high-quality storage features to make your storage experience as pleasant as possible. Explore RV storage options near you, including our boat and RV storage facility in Port Orchard.
More From Daffodil Storage