Dos and Don'ts of Wedding Dress Storage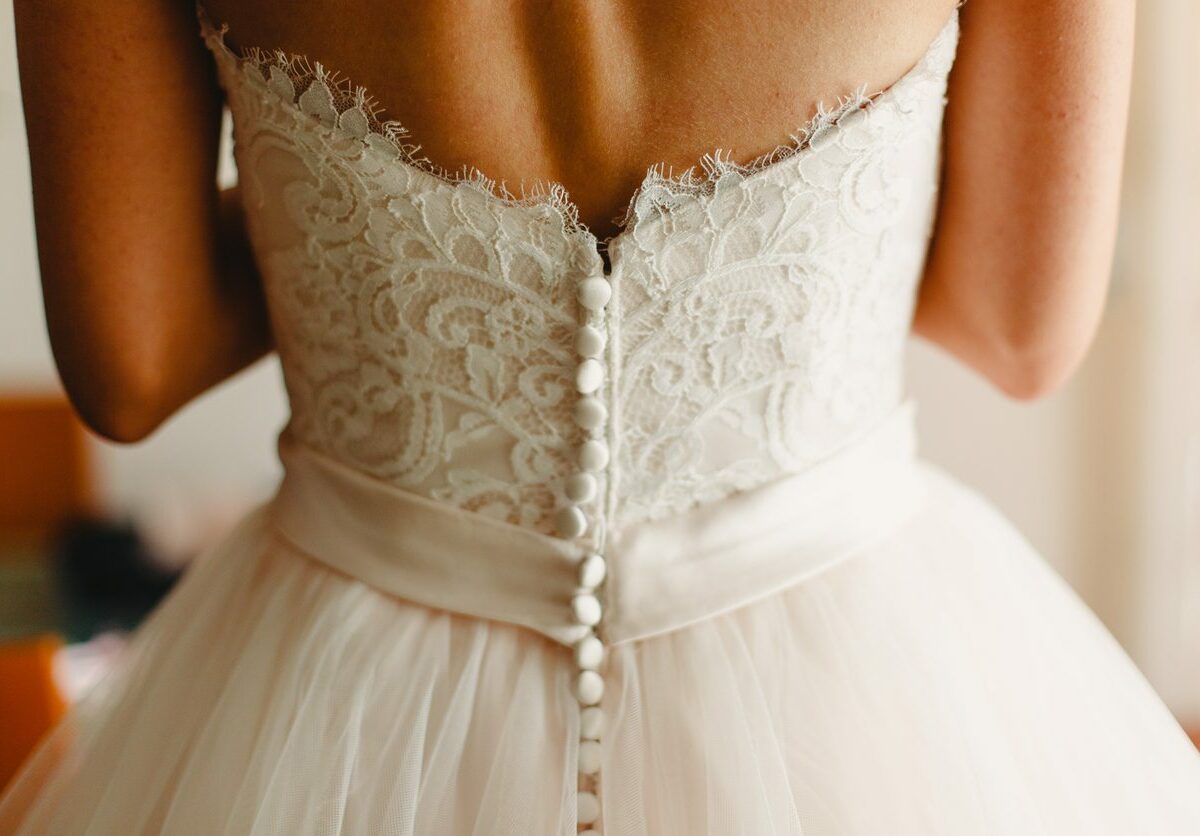 Whether you plan to cherish your wedding dress forever by storing it for safekeeping, loan it to your daughter for her wedding, or give it new life as a family heirloom, proper wedding dress storage is a must. From learning how to fold a wedding dress for storage to cleaning and preparing it beforehand for maximum protection, these tips from Daffodil Storage will help you preserve this symbol of one of the most important days of your life for many decades to come.
Wedding Dress Cleaning Tips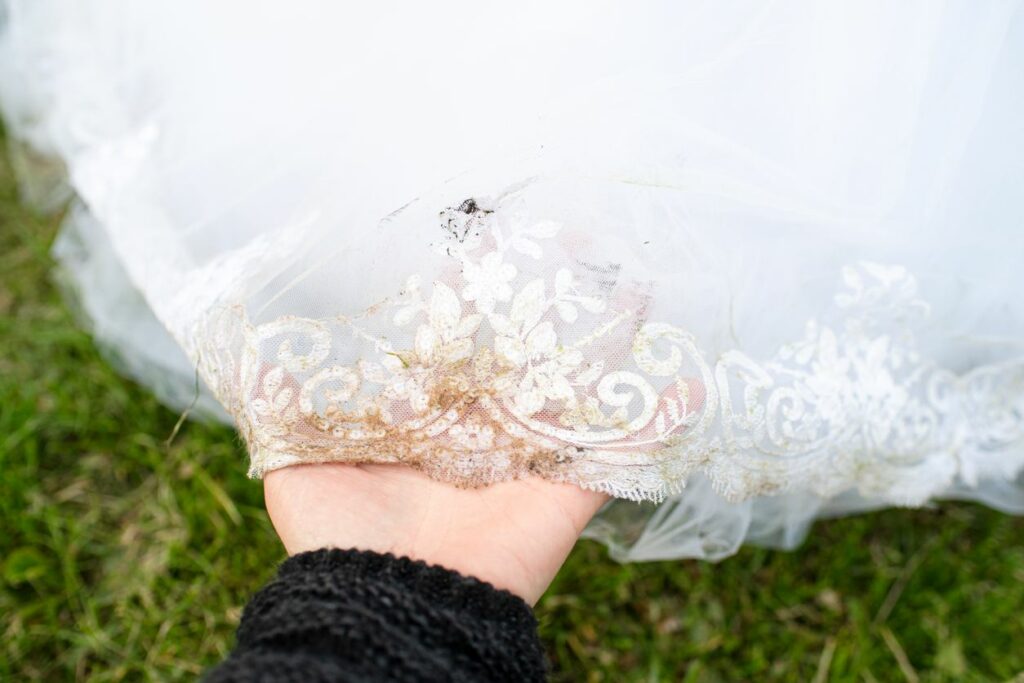 While there are safe DIY methods for cleaning your wedding dress at home, it's worth the small investment to have it cleaned professionally and avoid risking damage. However, if you managed to spill a little wine or splash a bit of sauce on your gown, try these spot-cleaning tips:
Do a spot test in a hidden area
Place a towel under the layer of fabric you're cleaning
Dab — don't rub — stain remover onto the spot
Rinse off stain remover thoroughly
Prevent water stains by drying the area immediately with a hair dryer
If even spot-cleaning your dress makes you nervous, take it to a trusted dry cleaner for a professional cleaning. Make the cleaner aware of the stains so they can take special care to ensure that your wedding gown is spotless.
Wedding Dress Storage Options
Whether you store your dress at home or in a storage unit, you'll need to keep it out of harm's way. If you plan on storing your wedding dress at home, follow these tips to prevent damage from a variety of household hazards:
Use padded hangers
Keep it away from sunlight
Avoid areas that get too hot or too cold
Ensure that pets and kids can't access your dress
Many brides choose an off-site facility for wedding dress storage to avoid any risk of damage. Climate-controlled units keep your dress away from prying hands – or paws – and ensure that weather changes and the sun's rays won't wreak havoc on your treasured dress.
Choose a Wedding Dress Storage Box
Once you've cleaned your gown or taken it to a professional cleaner and found its new home, get the supplies you'll need for expert wedding dress storage. Unless you're planning on hanging your gown, pick up the best wedding dress storage box you can find to safeguard your dress for years to come. Look for a wedding dress storage acid free and lignin free box. This option provides museum-quality protection for your dress since lignins, a material that binds trees together, can break down over time and promote acidity. Be sure to buy acid-free tissue paper to line the box. Acidity is the enemy of preservation, so choosing the right wedding dress storage box and paper is crucial.
How to Fold a Wedding Dress for Storage
Now that you have the best wedding dress storage box for preserving your gown, you'll need to know how to fold the dress properly.
Wash your hands or wear latex gloves to avoid oil transfer
Fold your dress loosely to avoid creasing
Wrap the dress in colorless, acid-free tissue paper
Place a layer of tissue paper between your veil and dress
If your wedding dress storage box lid has a transparent window, avoid storing the box where exposure to sunlight is possible.
Wedding Dress Storage Tips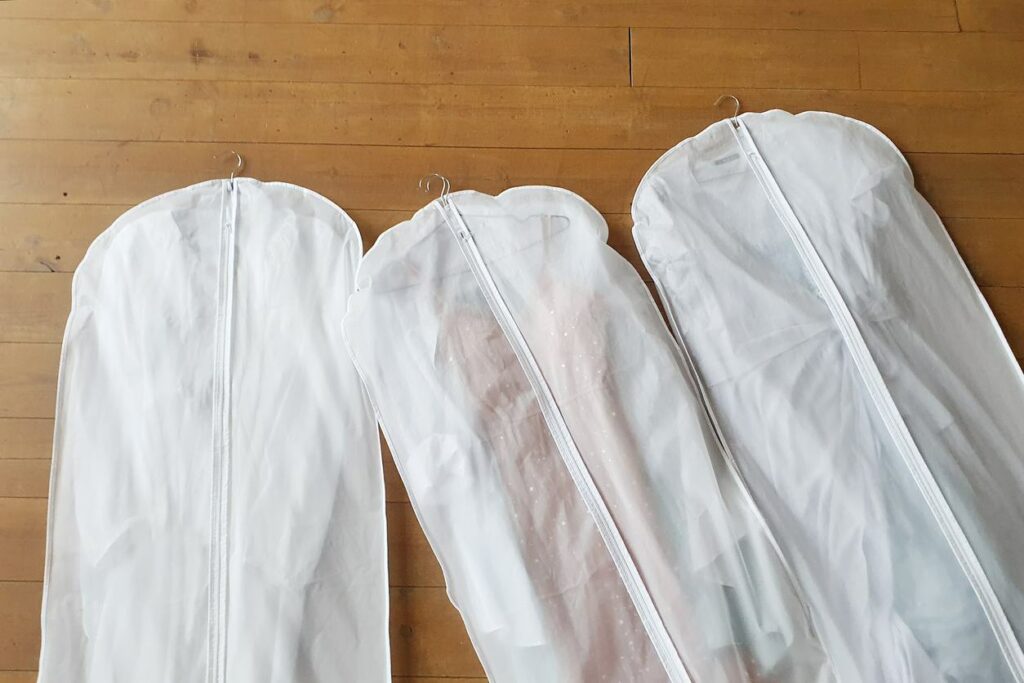 Whether you place your dress in a storage unit or somewhere in your home, take these steps to avoid the potential for damage.
If hanging, use a cloth garment bag and padded hangers
Avoid placing anything on top of your wedding dress storage box
Put your storage box alone inside a clearly marked box OR…
Place the storage box in a drawer
We can't stress enough the importance of avoiding super-hot or -cold temperatures and humidity or extreme dryness. That's why you should avoid using your basement, attic, garage or shed for wedding dress storage. And if you're considering reserving a storage unit, choose a heated or climate-controlled option.
Daffodil Storage can help you protect your most important garment with secure, convenient wedding dress storage. With heated units available at our many Washington facilities, you'll find the perfect option for your dress. We hope our tips for optimal wedding dress storage make safeguarding your gown easy and worry-free. Our self-storage facilities also make the ideal home for your other belongings. From special pieces like your wedding gown to everyday items like patio furniture and off-season clothing, we can accommodate all your needs. Find a storage facility near you and get started on your self storage journey today!
More From Daffodil Storage