How To Store Camping Gear During the Offseason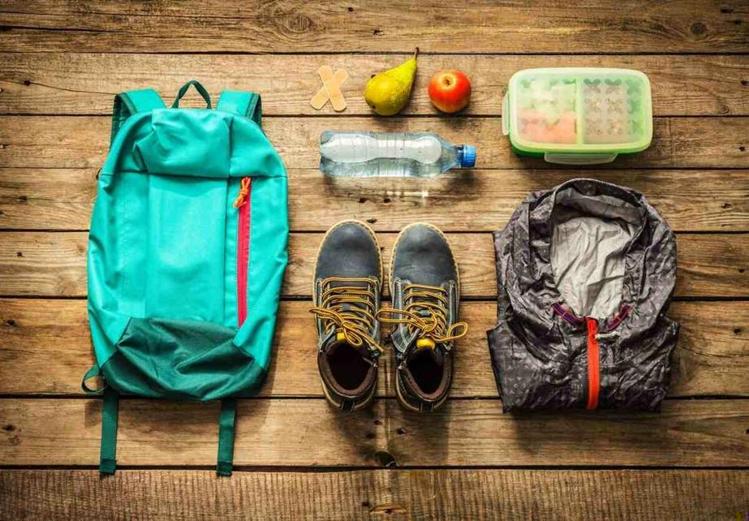 If you're crazy about camping, you'll know that good camping gear is an investment. Quality tents, sleeping bags, and cookware aren't cheap, but they're worth every penny when you're out in nature. And if you take good care of them, they can last a lifetime.
With that said, what is the best way to store your camping gear during the offseason? When winter comes, how do you ensure your investment stays in great shape so you can use it for years to come? In this article, the storage experts at Daffodil Storage give you helpful camping gear storage ideas, so your belongings stay fresh and ready to go.
How To Store Your Sleeping Bag
A good sleeping bag is arguably the most important piece of camping gear. It can get cold at night, even during the summer. A sleeping bag protects you from the cold and helps you get a good night's rest. To keep your sleeping bag in good condition during winter, follow these tips.
Wash it (if necessary). If your sleeping bag is particularly dirty, stained, or smelly, it's probably time to wash it. Each sleeping bag should have care instructions listed on the tag, but in general, use cool or warm water and a gentle cycle and only a small amount of detergent.
Dry it out. Moisture can get trapped in your sleeping bag after a trip, and if left alone, it can develop mildew or mold. Turn your bag inside out and allow it to hang dry for eight hours before storage. If you choose to wash your sleeping bag, you can run it through the dryer or let it dry on a clothesline.
Keep it loose. Storing your sleeping bag in its stuff sack isn't a good idea for long-term storage. It can cause the bag to wrinkle and compress to the point where it loses structural integrity. Instead, hang your sleeping bag from a hook or clothes hanger in storage.
Storing Your Sleeping Pad
A sleeping pad can make the difference between a good night's sleep and a night spent tossing and turning. To take care of your sleeping pad and ensure it lasts through the next season, you'll need to take care when putting it in storage.
How you store your sleeping pad will depend on what kind of sleeping pad you have.
Air pad. Fully deflate and hang in a cool, dry place.
Self-inflating foam pad. Leave it semi-deflated with the valve open, lying flat without anything on top of it.
With any kind of sleeping pad, it's important to clean and dry it before storage to prevent any buildup of mold or mildew and ensure it's ready to go for next summer.
How To Store Your Tent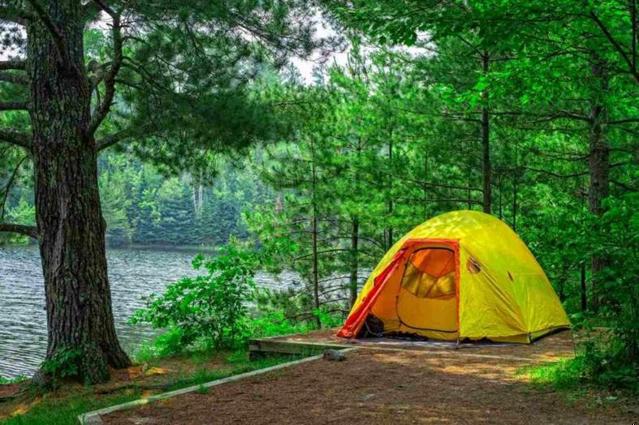 Just like the items above, it's important to make sure your tent is clean and dry before putting it into storage for the offseason. However, there are a few specific steps to take when storing your tent that will help extend its life.
Just like with a sleeping bag, you'll want to store your tent loosely, rather than all scrunched up in its stuff sack. This will help prevent the material from breaking down when compressed too tightly. A good storage option for tents is a large mesh bag, a plastic tote, or a laundry basket.
As for the tent poles, leave them partially assembled to prevent wear and tear on the cord inside. However, don't leave the tent poles attached to the tent. Otherwise, they can pierce or damage the fabric.
How To Store Other Camping Gear
While you could technically get by with the items listed above, there are other pieces of camping gear that are important for a successful camping trip.
How To Store Lanterns and Flashlights
Lanterns and flashlights are essential for lighting your campsite and making sure you can find the things you need at night. It's important to take care when storing them to make sure they work when you really need them.
With battery-powered flashlights and lanterns, take the batteries out before storing them long term. Corrosion or leaks from the batteries can damage the inner workings of your stored flashlight or lantern, so make sure to store them separately or even replace them for the new season.
With propane lanterns, you'll need to take extra precautions when putting them in storage. Make sure to drain the fuel from the lantern to prevent damaging buildup. Thoroughly clean and dry your lantern, inside and out. Then put the lantern in a sealed, airtight container or bag to prevent any insects from crawling inside.
How To Store First Aid Kits
A well-stocked first aid kit might be the most important piece of camping gear there is. If you or a member of your group gets injured in the field, you really don't want to be without one. First and foremost, make sure you go through your first aid kit at the beginning of each camping season, and replace anything that's expired. This will help ensure that your first aid supplies are effective when needed.
As for first aid kit storage, it's best to store it in a cool, dry place if you're not planning on using it in the winter. Avoid storing it somewhere that's not temperature controlled, like a garage, to stop the supplies from freezing and becoming ineffective. You may want to consider a climate-controlled storage unit to store your camping gear to ensure everything stays at an ideal temperature.
How To Store Camping Chairs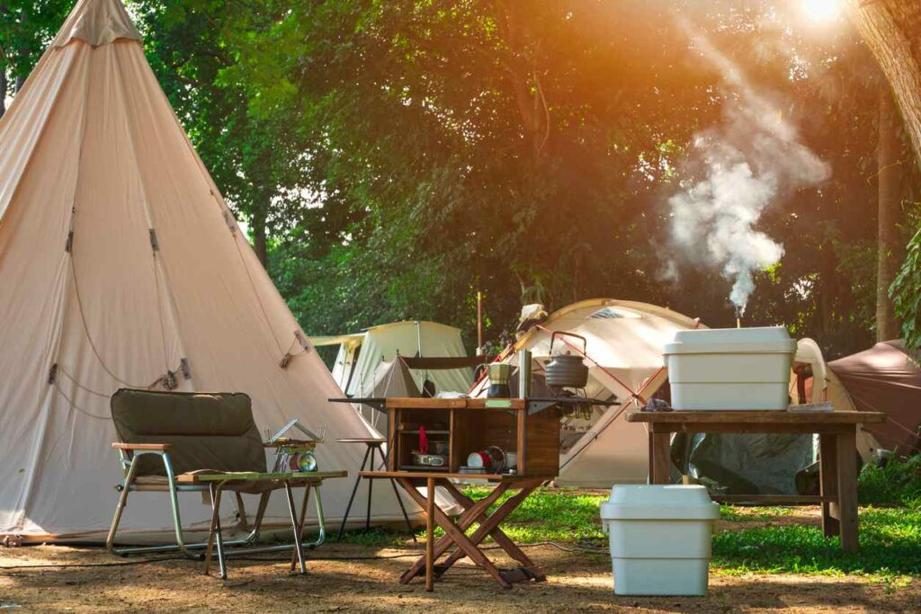 Storage for camping chairs is a little more straightforward. Just put them in their carrying bags and they're good to go. Camping chairs are designed to fold and unfold easily, and keeping them in their folded position won't damage the fabric. However, before putting your camping chairs in storage, make sure you clean and dry them.
How To Store Camping Cookware
Of all your camping equipment, cookware might be the most important to properly clean and dry before storage. If you leave caked-on food stuck to your stove or skillet, you're inviting bugs, rodents, and other pests to make a nest out of your camping gear in storage.
If you don't have a complete set of cookware with a designated carrying case, a storage tote is a great option to store your camp cookware. If you stack your pots and pans, you can save some serious space.
When storing a camping stove, make sure to drain all fuel from the stove's fuel tank if it has one. Give it a good wipe-down and check all fuel connections before putting it away for the season. Remember, most storage units don't allow propane or other flammable materials to be stored, so plan accordingly. However, self storage can be a great option for storing your camping gear during the offseason.
Store Your Camping Gear With Daffodil Storage
If you need storage for camping gear during the offseason (or any time of year), Daffodil Storage has the solution. Our heated storage units will keep your camping gear in good condition, out of the way, and ready to go for next season. We also offer RV and boat storage, so you can store your seasonal vehicle in the same place as your camping supplies. If you're ready for the ultimate camping gear storage hack, find a storage unit near you to get started today!
More From Daffodil Storage