Storage Tips for First Time Renters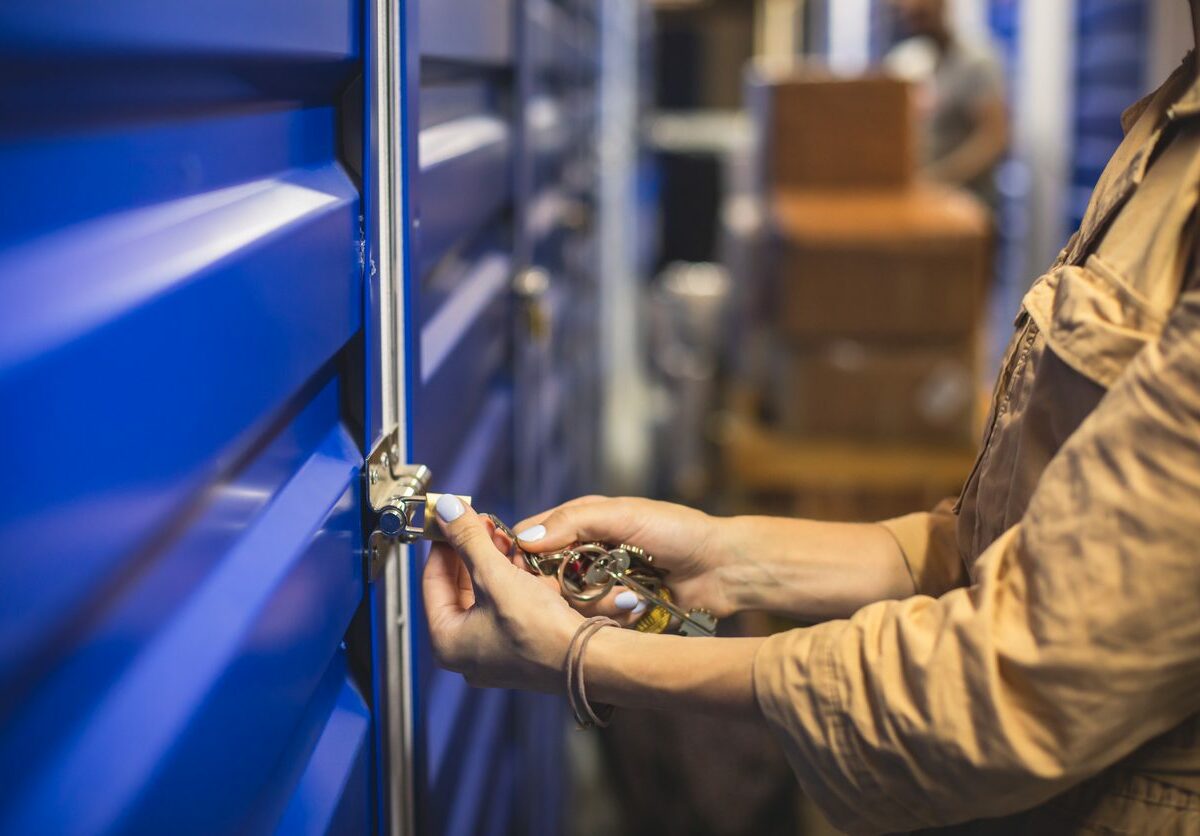 Renting a storage unit for the first time? You're not alone! With 1.9 billion square feet of storage space available in the United States and nearly 1 in 11 households currently renting a self storage unit, the number of renters will continue to rise. From life transitions and business storage to parking for classic cars, boats, and motorcycles, there are many different ways that self storage can be utilized. These tips from Daffodil Storage will provide a variety of tips you should consider when choosing, preparing for, and organizing your first unit.
Determine the Size and Type of Unit You Need
The two most important decisions you'll make when selecting a storage unit is deciding on the amount of space you will be renting and where the unit is located. An easy way to decide what unit would work best for you is identifying what items you plan to store.
Storage Unit Size Options
Choosing your storage unit size is highly dependent on the number of items you'll be storing and how much space they take up. A small 5×5 or 5×10 unit is a good space for storing items such as:
Seasonal decorations and clothing items
Camping gear
Records and files
Outgrown children's clothing and toys
If you plan to use your storage unit for holding furniture and appliances during a move or home renovations, 10×20 or 10×30 units are right up your alley. Store many things including:
Lawnmowers or snowblowers
Sectional sofas and mattresses
Excess business inventory
Washers, dryers, and refrigerators
If you're not sure what unit size will work best, utilize online size guides to visualize how much room you'll need for all your items.
Indoor Units vs. Drive-Up Access
One of the major storage decisions you'll make is choosing between an indoor or outdoor unit. This choice will heavily depend on what kind of items you're storing. Outdoor units typically have drive-up access, which means you can pull up next to your unit, roll up the door, and load items directly from your vehicle into the unit. These are perfect for heavy furniture and oddly-shaped boxes that bring the risk of crushed fingers or strained backs if they have to be transported through hallways and up stairs.
Temperature controlled and heated units
If you're storing delicate items such as instruments, electronics, or documents, you'll want to opt for a temperature controlled or heated storage unit. When exposed to extremely hot or cold temperatures or humidity, certain items are at risk of warping, melting, or cracking due to the elements outside. Some items that benefit from temperature controlled units include:
Electronics
Instruments
Vinyl Records
Wooden Furniture
Documents
Artwork
And more
Preparing Your Items for Storage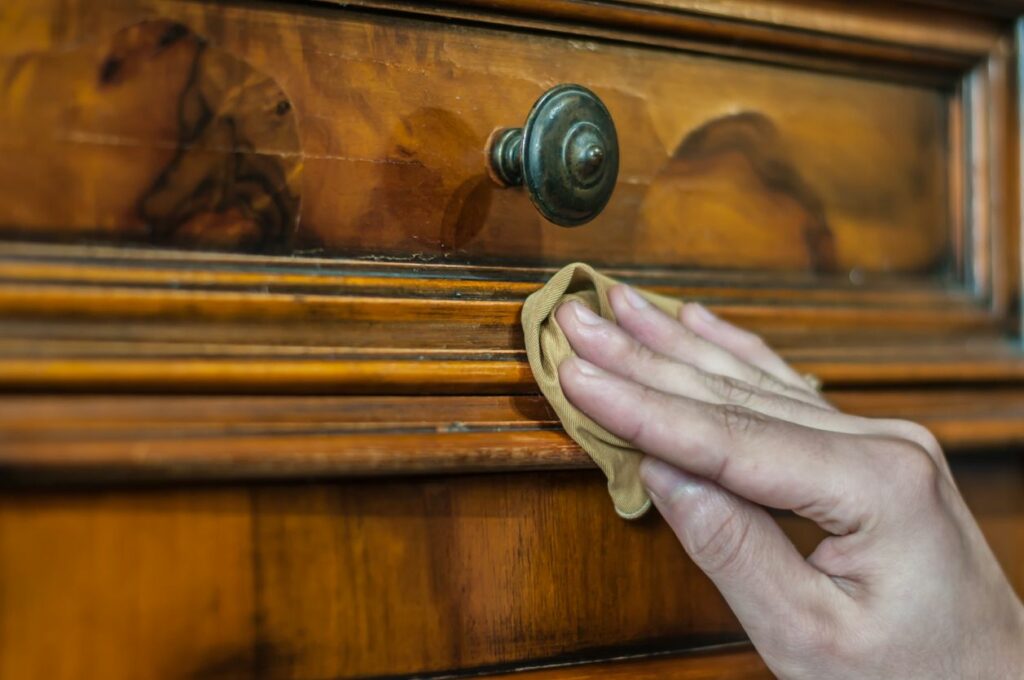 Whether you're storing for a few months or the foreseeable future, careful packing is essential to keeping your items looking their best when you're ready to move out. Different items require different boxes, packing materials, and placement in your storage unit. Here are some tips that apply across the board.
Inspect and Clean
Storing soiled items can lead to staining on clothes and even attract moths, mice, and other pests if you're not careful. Before packing anything away, there are three main things you need to do to make sure your items are looking their best when you're ready to retrieve them.
Look for and treat spots on fabric— If you allow stains to sit on clothing for long periods of time, the stain will set and may become a permanent spot on your favorite sweater. Spot treat or dry clean any imperfections to avoid damage.
Repair rips, holes, or tears— Whether it's a winter coat or plush sectional, look for any areas that need to be fixed. Taking a few minutes while packing to take care of this will save disappointment of not being able to wear an item when you pick it up again.
Polish or wipe down furniture— Use a soft, non-abrasive, dry cloth to wipe any dust or loose particles found on your furniture. If you're storing wood, apply a coat of furniture polish to prevent it from drying out while it's stored. Vacuum leather upholstery and use a leather protecting product. Make sure all of your items are completely dry before packing them up to avoid trapped moisture turning into mold.
Gather Packing Supplies
Choosing the right materials to store your items in can be overwhelming due to the amount of choices. Cardboard boxes, hanging boxes, clear bins, furniture blankets, bubble wrap, and packing peanuts are just some of the options you'll have for packing your items to store. Some boxes are more suitable for certain items while others are a personal preference. Here are a few suggestions of what works best in each box:
Cardboard boxes— Best for short-term storage, these are easy to stack and available in a wide range of sizes.
Plastic bins— Good for long-term storage if you plan to keep items in your unit indefinitely. These are more effective at keeping dirt, dust, moisture, and pests out of your belongings.
Hanging boxes— Perfect for storing coats, sweaters, dresses and any clothing items you don't want to risk creasing or crushing by placing in a box.
Dish and glass moving kits— Boxes with individual slots to reduce the risk of chipping, cracking, or shattering.
Regardless of the type of boxes you use, you'll want to store large, heavy boxes on the bottom and stack lighter items on top. If you plan to visit your items frequently, make sure there's a path through your unit so you won't need to climb over obstacles to reach the back.
In addition, some storage facilities, including Daffodil Storage, carry boxes and packing supplies should you run out or forget anything at home. Having these resources close by is great for saving a trip home or to the home improvement store in the middle of a move.
Find the Amenities that Work Best for You
As self storage facilities grow and evolve with time, you'll be presented with additional features and amenities to make your move-in and move-out process as seamless as possible. Focus on facilities that offer features you need. These can be anything from high-tech security capabilities to free moving truck rental to dollies and carts for use onsite and more.
Access Hours
Every storage facility has differing office and gate access hours. Some facilities only allow access during business hours when their offices are open while others, such as Daffodil Storage, offer extended hours from 6 a.m. to 9 p.m., 7 days a week so you can stop by when it works best for your schedule.
Lease Lengths
Life can be unexpected and you should be able to rent your unit for the exact amount of time you need it. If you're unsure how long you'll be storing items, look for facilities that offer flexible month-to-month leases. By choosing this option, you won't be locked into a long-term lease when your storage needs change.
Payment Options
Many storage facilities offer a variety of ways to pay your self storage rent including paying in person, using an online account, and setting up automatic payments. If you're a frequent visitor to your unit, opting for in-person payment is a great way to make sure your payment is received on time as well as build rapport with the storage professionals on site.
If your schedule is packed each month and you don't have a chance to make it to the property, using an online payment option will allow you to stay current on your account from the comfort of your own home. Add a level of convenience by setting up auto pay so the money is automatically removed from your checking account or credit card without work on your end each month.
Reclaim Your Space Today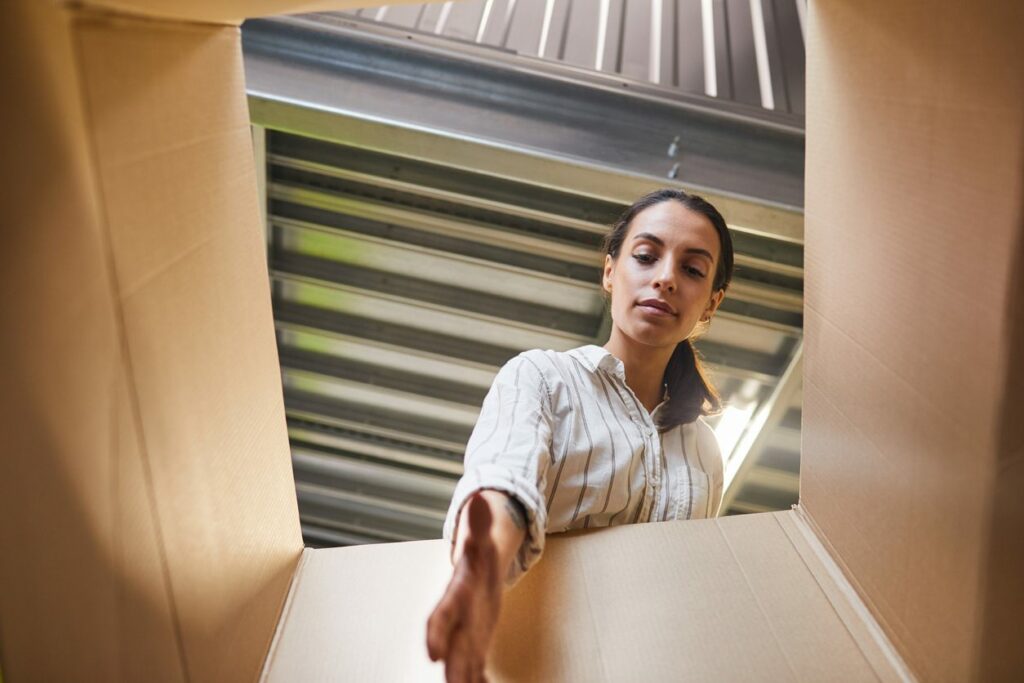 While the idea of getting started with the process of renting a self storage space may seem daunting, there's no need for it to be. Renting a self storage unit should be simple, easy, and affordable for anyone from a first time renter to seasoned self storage pros.
Whether you're considering self storage to create closet space in your Puyallup, WA, apartment home, or need to store dorm furniture during a study abroad trip from University of Washington Tacoma, Daffodil Storage can help. With clean, well-lit, convenient storage units available in a variety of sizes, we're sure to have the space you need.
Find your nearest Daffodil Storage location and rent or reserve self storage online to start your storage journey today!
More From Daffodil Storage