Tips for Safely Storing Kayaks and Canoes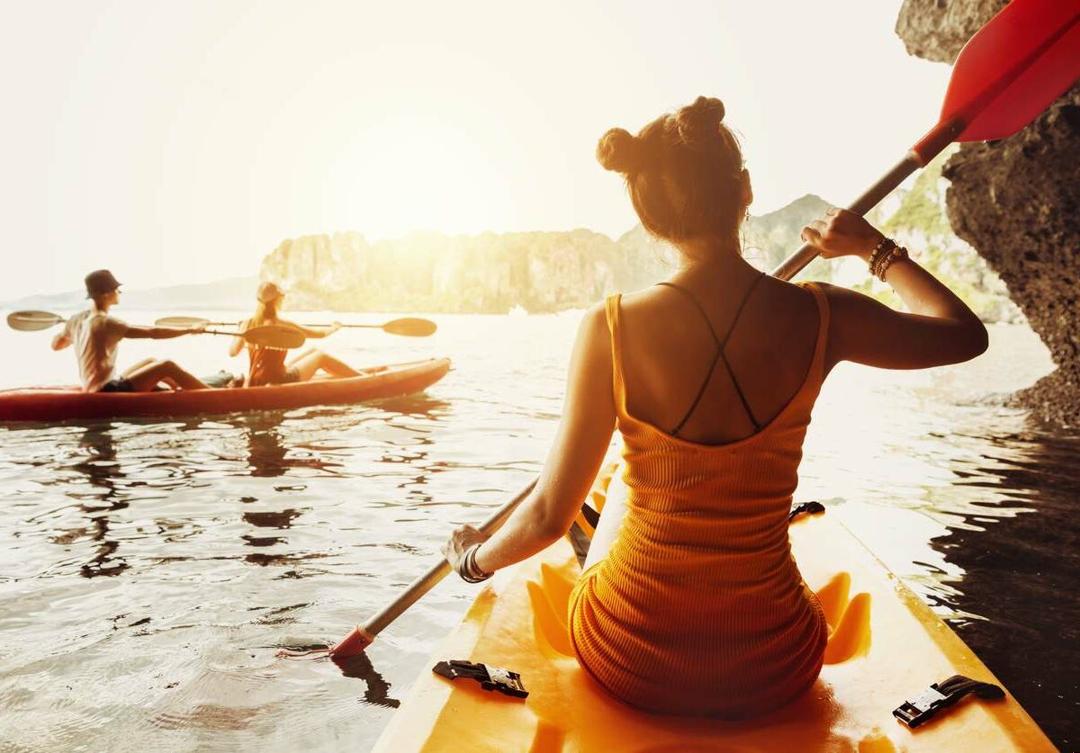 Kayaks and canoes are great vessels for a variety of explorations and adventures. Owning one opens up many opportunities to get on the water both near and far. However, when they're not on a river, lake, or ocean, It's essential to take the time to store them safely and properly so they can be used for many years to come.
Whether you store your kayak or canoe year-round, or just during the offseason, there are certain steps you want to take to make sure it is properly maintained in self-storage. This guide from Daffodil Storage will walk you through the process and provide tips for making sure your outdoor items stay in their best condition.
Prepping Your Kayak or Canoe for Storage
One of the most important steps you need to take when preparing your canoe or kayak for storage is to drain any water from it. Stagnant water can harm the boat's interior, create a place for gnats and mosquitoes to breed, and even cause mold to form.
Along with draining the water, be sure to wipe down your kayak or canoe. Not only does it keep your boat clean, it's also a great way to prevent invasive species from spreading.
If you plan to store your kayak outdoors, cover your kayak or canoe with a UV protectant spray to keep the exterior shielded from the sun.
Kayak Storage Ideas
There are numerous ways to store a kayak. Take a look at these options and choose one that aligns with the storage space you have available:
Outdoor Kayak and Canoe Storage
While storing your kayak or canoe outdoors isn't ideal, there are ways to make sure that your boat is safe while being exposed to the elements. You could opt to buy a bag for your kayak to keep it safe from weather and water. One thing to keep in mind is the type of fabric that best fits your needs. Oxford fabric can offer waterproof options while polyester is easy to wash and can dry quickly.
If possible, store your kayak under a deck or in a shed to decrease its exposure to the sun, precipitation, and weather. Lay a tarp down to prevent moisture from collecting on the kayak or canoe.
Indoor Kayak and Canoe Storage Options
A garage or self-storage unit can be a great place to store your kayak or canoe in-between adventures or for an extended time when they won't be in use.
Suspended Kayak Storage
Suspending kayaks and canoes from the ceiling of your garage can be a great way to get them out of the way. You can use a rack or a pulley system to secure the boat and keep it safe and secure. If you park your car in the garage, make sure that there is enough clearance space to fit all of these vehicles comfortably.
This system is a great way to use space wisely, but it can be a bit difficult to secure and hoist the kayak by yourself. Make sure to have another person nearby to help!
Storing Kayaks and Canoe Indoors
Having a space to store your boat in a garage or basement can be a great option for storing your boats. For kayak and canoe owners who have a larger amount of indoor space available, there are a variety of storage options.
If you have copious space, you could store these boats on a freestanding rack, which you can purchase or build yourself
If there is an empty wall, you could install or build slatted shelves on a wall in your garage
There are also options for single hooks or wall racks that will hold your kayak or canoe on the wall
Offsite Storage in a Self Storage Unit
Although kayaks and canoes are some of our favorite possessions, they are quite bulky and can take up a lot of space. For owners with limited storage space or those who live in an apartment or condo, a self-storage unit can be an affordable and secure place to store these items and keep them out of your way. They'll also be safe from extreme weather conditions and exposure to the sun that can damage them over time.
Just as when storing in a basement or shed, you'll want to invest in a high quality bag or cover for an added layer of protection. In addition to storing your kayak or canoe, self storage units are also a great place for all of your outdoor gear including tents, rock climbing equipment, and even your boat or RV!
Find Outdoor Self Storage Solutions at Daffodil Storage
When you're in search of convenient, affordable storage solutions for your kayak, canoe, or more, look no further than Daffodil Storage. With locations near Puyallup, Tacoma, Port Orchard and beyond, you're sure to find a facility near your home, business, or favorite outdoor spot. Kayaks and canoes that are well-cared for, cleaned, and stored properly will ensure that they will be able to be used for hundreds of adventures. Get out there and explore!
More From Daffodil Storage