Things to Consider When Looking for Boat Storage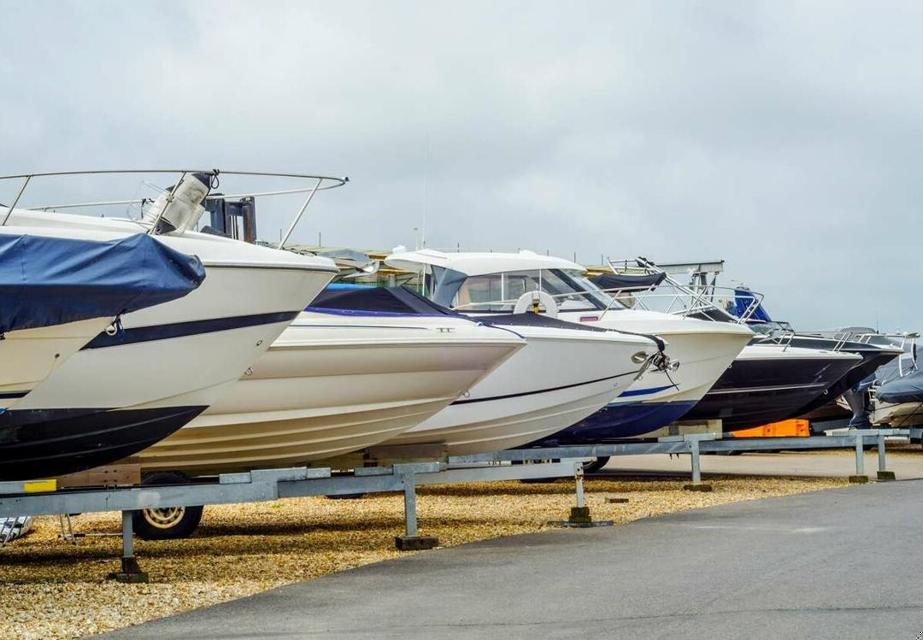 Whether you live by a large body of water that you can cruise around all year long or a simple lake that only takes boats during the summer, you likely need somewhere to keep your boat when you aren't using it. Keeping it in your garage or driveway may seem like a good idea, however many HOAs have regulations on how long you can park something in your driveway and giving up garage space may not be ideal. Instead of compromising your space at home, look to Daffodil Storage for parking storage options in Puyallup, Port Orchard, Lacey, and beyond. Whether it's your first time using boat storage or you're a self storage pro, these tips ensure a successful storage experience from start to finish.
Boat Storage Security
We all know that boats are not cheap purchases. Therefore, you want to make sure your boat is well looked after when you aren't using it. The last thing you want is to come back to a damaged boat or no boat at all. You can always ask the owner what their security measures are (such as an alarm), but here are a few things you can look out for when you visit a storage facility:
Security cameras
Entrance gate with a code
Locks on unit doors if using enclosed storage
Fencing around the facility
Good lighting
You also want to make sure the construction of the facility is well-equipped to handle whatever weather you may encounter during an off-season. If you live somewhere where tornadoes and hurricanes are likely, you want to be sure it is strong enough to withstand the high winds. If you live somewhere that freezes over in the winter, you want to make sure that won't affect your boat. If you opt for uncovered parking, invest in a cover to help protect your boat from the elements.
Along with the integrity of your boat remaining intact, you want to have the peace of mind that if something happens to your boat, you will be covered for it. Check with the owner of the storage unit to see if they have any insurance available. Many storage facilities, including Daffodil Storage, require renter's insurance for both storage units and vehicle storage. Insurance options are typically available through the same company you use for your home and car insurance plans.
Special Features and Storage Unit Sizing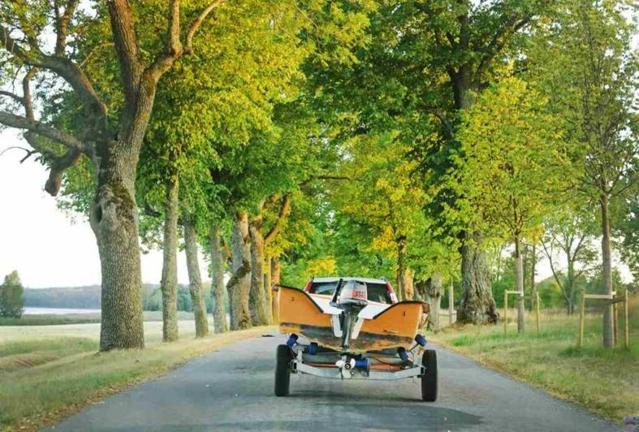 When deciding on where to store your boat, you want to be sure they offer the best options to keep your boat functioning to its best ability when you use it. To ensure that you are getting the best storage possible, explore what options the storage facility offers.
At Daffodil Storage you'll find outdoor, uncovered boat parking available in a variety of sizes to fit your weekend toy, big or small. Select facilities also offer drive-up storage spaces with extra wide door openings that allow you to park your boat or vehicle inside a covered space. We recommend visiting prospective storage facilities to see the units and parking area in person. By doing so, and bringing measurements of your boat, you can check for maneuverability and ensure an enclosed unit works for your vessel should you choose this type of storage option. Have questions or want to connect with a storage professional before stopping by? Contact your nearest facility and our knowledgeable storage experts will be happy to assist you!
If you want to store a boat and find that you are needing storage for other items as well, you may need to look into boat and RV storage to make sure you get a unit that has plenty of space. Your boat may also be large enough to need a bigger-than-average storage unit to store it safely.
Cost of Storage and Frequency of Use
You can always store your boat in your garage or your driveway for free, but then you lose prime space that can be used for other valuable items you want to keep out of the elements. A shed is another option, but most sheds won't be as secure as a storage unit. Keeping your boat at the marina or dock where you sail can also be cheaper, but your boat will likely be destroyed if any extreme weather moves through the area. While storage units may be expensive, they offer you the best care for your money.
A good way to figure out if a storage unit is right for you is to determine your frequency of use in the storage unit and compare it to the yearly cost. Obviously, if you only keep your boat in storage for a few weeks out of the year, then the cost may not be worth it. However, even keeping your boat somewhere for winter boat storage may be more beneficial than you originally imagined. Winter usually lasts for at least a quarter of the year, so you would likely be paying to keep your boat stored in the best condition possible for more than 100 days.
Cleanliness
One of the ways you prepare your boat for long-term storage is to clean out your boat completely to ensure that no bacteria has a chance to grow in storage. If you spend the time doing that you want to make sure your storage unit is also clean before moving your boat into it, or you will have spent that time cleaning all for nothing. You also want to be certain that your boat storage unit is easy to clean as you will likely have to do so after leaving it untouched for multiple months. This includes having easy access to water at the storage unit.
Find the Boat Storage You Need at Daffodil Storage
Just like any big purchase, you want to make sure that your boat is stored safely and securely from elements, rodents, bugs, people, and other things that wish to do it harm. You can do so by making sure that the boat storage facility that you choose has adequate storage security, ease of access, excellent sizing and feature options, optimal pricing, and cleanliness. Daffodil Storage offers all of this and so much more to ensure that your boat remains safe while you aren't using it.
More From Daffodil Storage