Hosting a Holiday Party With the Help of Self Storage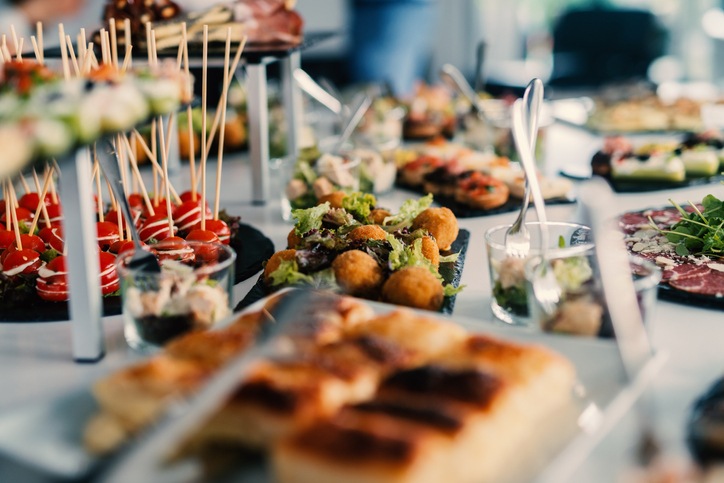 The holidays are upon us, and even though they're often filled with smiles, joy, and many, many hugs, there's also a degree of stress for those involved. Traveling may be tricky, but hosting is no simple task, either. Whether it's your first time hosting for the holidays or you're an experienced entertainer of family and friends, the pressure is on to make sure everyone attending has a great time.
At Daffodil Storage, we want you to have a great time while you're hosting a holiday party as well. After all, being the host can be rewarding when you see the smiles on people's faces and the food on their plates. Let us help you turn that image into a reality!
Self storage can be your little secret for how you make the magic happen. Transform your home into a party-ready space with tips from Daffodil Storage at your back and a storage unit ready to rent near you.
Tidy Your Home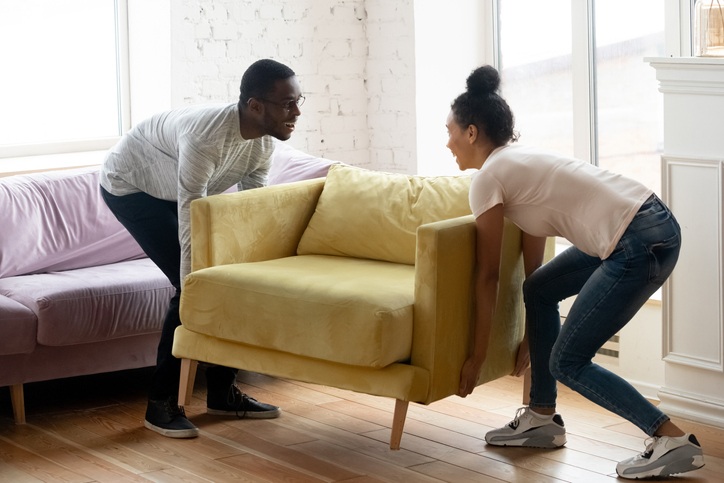 This might seem like a bit of a no-brainer. You're bound to give your home a good cleaning before having company visit, but think about more than just sweeping floors and scrubbing toilets. As you look around your home, you might begin to realize that the books on your coffee table could accidentally end up as someone's drink coaster or that you don't really want any small, sticky hands getting into your blanket basket.
However, when you're trying to figure out how to host a party in a small space, you might not have the storage available in your home to simply put these things out of sight. Instead, place them in a storage unit near you. Your nearest Daffodil Storage facility offers a wide variety of storage unit sizes, and even our smallest storage units can be just what you need to get through any hectic holidays.
At Daffodil Storage you'll find storage units as small as 5' x 2.5' that are perfect for keeping breakable or delicate items tucked away from small children and pets as well. A convenient, affordable option that is available to rent on a month-to-month basis, these small storage spaces can store just a few items for exactly the amount of time you need over the holidays.
Not sure what size storage unit would best fit your needs this holiday season and beyond? Our storage unit size guide can help you select the perfect unit.
Move the Furniture
Have a bigger crew coming to visit than what your current setup can hold? You might need to put the couch or the bookcase into storage to make room for a folding card table and chairs. This will give your guests a more stable place to set their food and drink, and you won't have to worry about any spills happening on your good furniture.
When storing furniture, consider renting heated storage. Many types of furniture are made with leather, wood, or other sensitive materials, which don't always react well to freezing temperatures. To preserve their quality, you can store them in heated storage at a Daffodil Storage facility. These units maintain a set temperature to help avoid damages from moisture such as cracking and warping. Make sure to properly pack your unit for optimal airflow to make sure the heat can circulate around your entire unit.
The availability of heated storage features varies by location, so be sure to check your local facility's website for more information.
Put Away Anything Fragile or Precious
When family or friends come, their kids usually do too, especially during the holidays when school isn't in session. As much as you might love your littlest guests, you don't want them knocking over anything of yours that could possibly break or be damaged. Not only that, but parents will appreciate a child-proofed home, which allows them to relax and enjoy their time without worrying over their little ones. After all, when hosting a holiday, you need to think about everyone.
Fill some cardboard boxes with packing peanuts or bubble wrap to give your fragile items some added cushion before putting them into storage near you. That way, everyone can have some additional peace of mind, nobody will have to apologize for a broken vase, and the kids can let loose.
Want to save a trip to the store? Our facilities sell boxes and packing materials to make your storage experience that much more convenient. Stop by your nearest facility or give us a call for more information about available materials.
Clean Your Kitchen Counters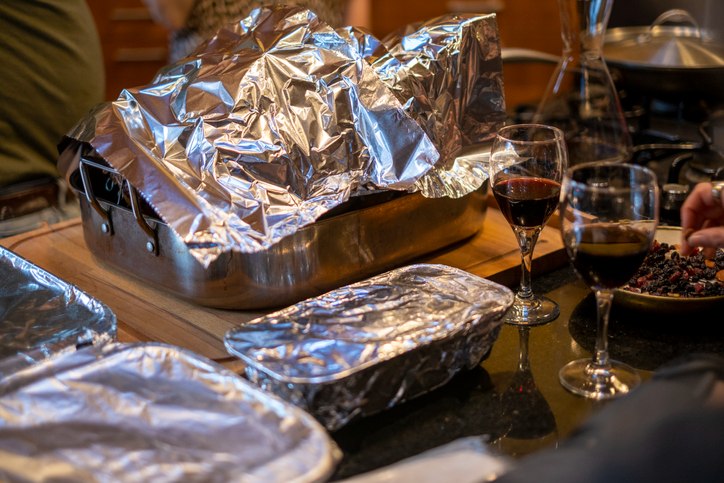 If you're having guests bring a dish or dessert, you need the kitchen space to line up the options and make plating easier. You can simply put the mixer, coffee machine, toaster, utensil holder, and more into self storage. Doing so not only clears your countertops but it also frees up those outlets, allowing anyone with a slow cooker to keep their dishes warm until it's time to eat.
Store the Décor
Decor is part of what makes a house into a home, and it can say a lot about who you and your family are. It can also make hosting holidays more exciting for those who love updating their decorations. If you have old decor from last season or the most recent holiday, you could be ready for a switch. Put the old decor into a storage unit and make room for new, fresh pieces. A small storage unit is ideal for storing the decorations you rotate throughout the year, letting you keep a wide variety of items without cluttering your closet at home.
Alternatively, you may want your visitors to appreciate how much work you've put into styling your living space, but certain decorations could be in the line of fire for a spill or a bump. When you're hosting a holiday party, you don't want your own belongings to be ruined. If there's nowhere to put them up and out of the way, place them in storage to keep them safe from any potential accidents.
Clear the Clutter From Your Guest Room
Have you invited someone to stay in your spare room? That's a generous offer to make, especially if someone has to travel a far distance to attend. Hospitality can be part of hosting for the holidays, and you'll want your guests to feel right at home.
Remove any clutter you've been keeping in your guest room and place it into the storage unit you rent. You can also freshen up the bedding, have spare toiletries available in case something was forgotten before they hit the road, and keep some light snacks and water bottles in the room for their convenience and comfort.
Rent or Reserve a Self Storage Unit at Daffodil Storage
Holiday hosting can be overwhelming, but with a storage unit at your nearest Daffodil Storage facility, you can have that breathing room to help you stay on top of every detail from start to finish. With convenient month-to-month leases, you can rent a unit for exactly the amount of time you need without being locked into a long-term contract. Rent a storage unit for just a few months over the holiday season or for the foreseeable future! You can also easily move to a larger or smaller unit size should your storage needs change over time.
Get started on your party planning today and let Daffodil Storage help you create the room you need for a perfect holiday hosting space! Find a location nearest you to browse available units and current promotions being offered for even more affordable storage options.
More From Daffodil Storage